Nowadays web series are the most popular and most-watched series on the online platform. Due to Covid-19 and lockdown, the cinemas and theatres were closed all around the world and nobody can't go out for movies. Then the concept of web series has come into existence and changed the whole conception of the entertainment industry.
TV shows and web series cover the many types of shows that are suitable for everyone For Example News channels for elders, Food recipes for women, movies music channels for teenagers, Cartoon Channels for Kids and many more.
In this article, you will get to know the best free web series apps 2022. By using these apps you will be able to watch any movie, web series, TV show for free of cost. These apps are available on Google Play Store you can easily download them from Play Store.
BELOW IS THE LIST OF BEST FREE WEB SERIES APPS IN GOOGLE PLAY STORE 2022
MX player is one of the most popular and free live streaming apps that supports multi-core decoding. If you are a web series lover and want to watch free of cost then this app is the one-stop solution for you.
MX player offers videos in all formats and all languages and provides thousands of hours of content and the latest episodes. It offers Movies, short videos, TV shows, web series, music videos, songs, and 100+ games with many prizes.
Watch your favorite shows anytime and anywhere.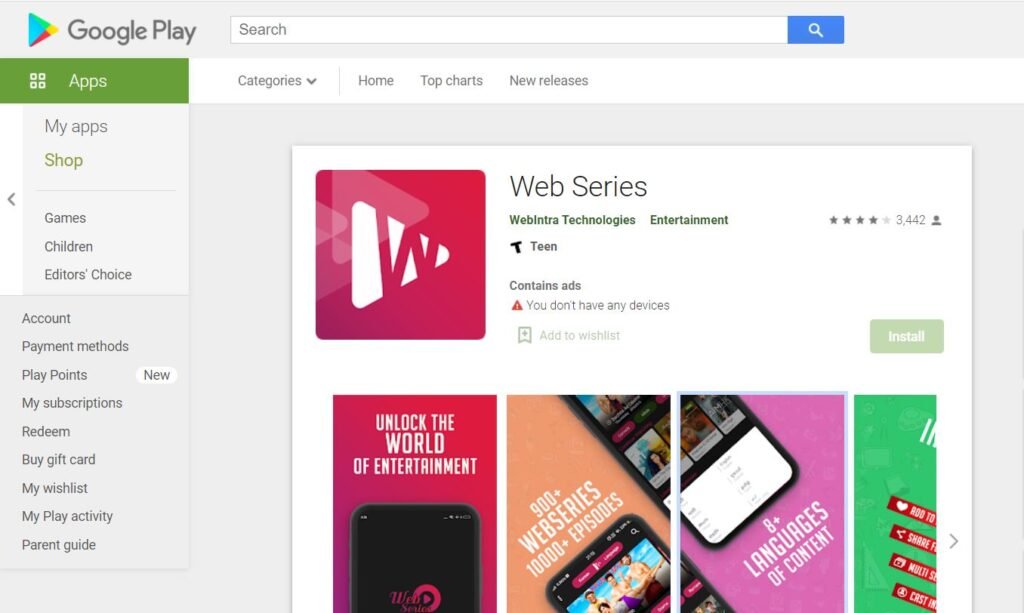 Web series app is one of the most suggested applications which provides series and movies for free. This app offers you to stream your favorite shows such as Romance, Comedy, Thriller, Action, Sports, Horror, Drama, etc.
The application provides personally collected content and the app is updated daily. This app pops up the notification for the latest added videos.
Web Series app is the best free app for streaming your favorite shows and series.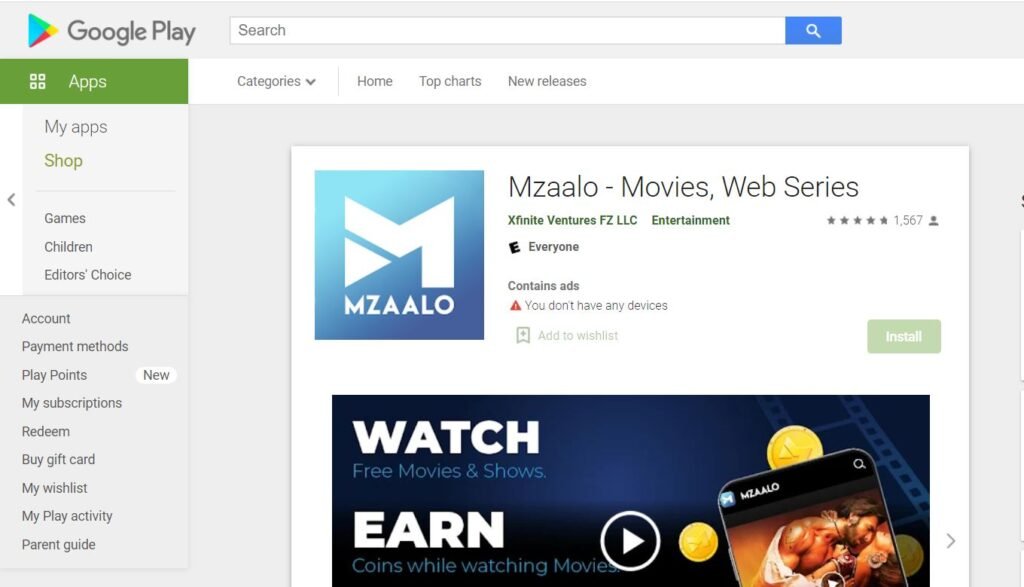 Mzaalo app is free for those who want to watch old and 20s movies for free. This app is fully free to use and you do not need to signup for this app.
This app is a next-generation entertainment platform that provides you with the benefits of premium services and access to the latest content for free.
This app offers global streaming to the latest and old web series and movies for free. It also gives music videos, TV shows, sports, celebrity moments, and games. You can stream the latest movies online with just one click.
This is the best app and you will find a variety of entertainment in this app for free.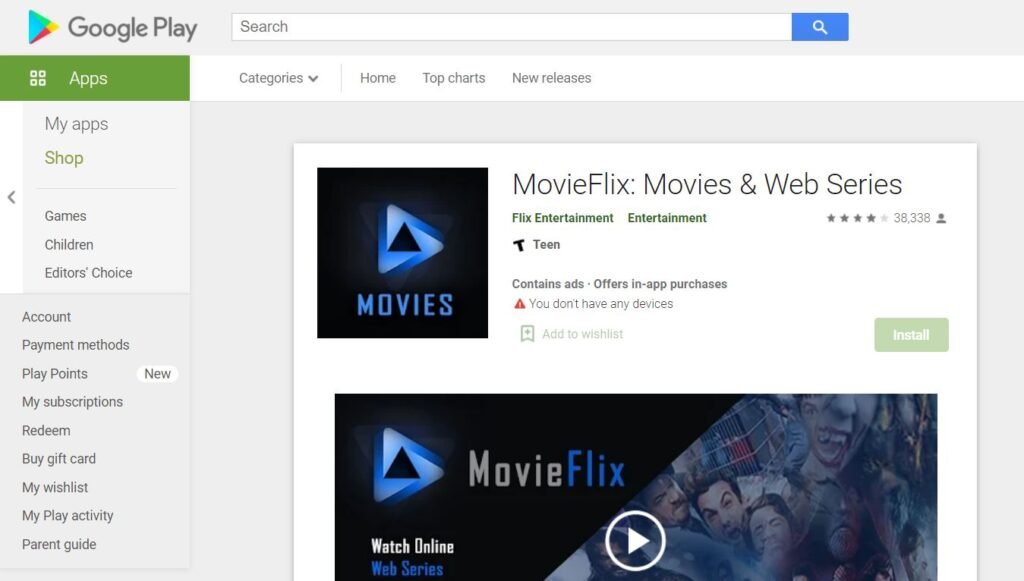 MovieFlix is a free video streaming application that lets you stream movies for free. This app lets you watch your favorite shows and movies without advertisement interruption.
You can watch over 3000 movies and web series in high quality from the latest release to the old one.
This app makes sure that you will be able to watch all your favorite shows as soon as they are released with their weekly shows list. It does not require any registration and has a smooth user interface & fast content uploading.
MovieFlix is the best entertainment app to watch movies and shows for free.
FAQs
Q.1: Are free movie sites safe?
Many sites offer free movie streaming but not every site is trustworthy. Some sites stream copied content and are also full of malware & trojan
Q.2: Is watching movies online illegal?
It depends. Some content on websites is freely licensed which means you have the owner's permission to download and share these movies. Watching and downloading these movies is not illegal.