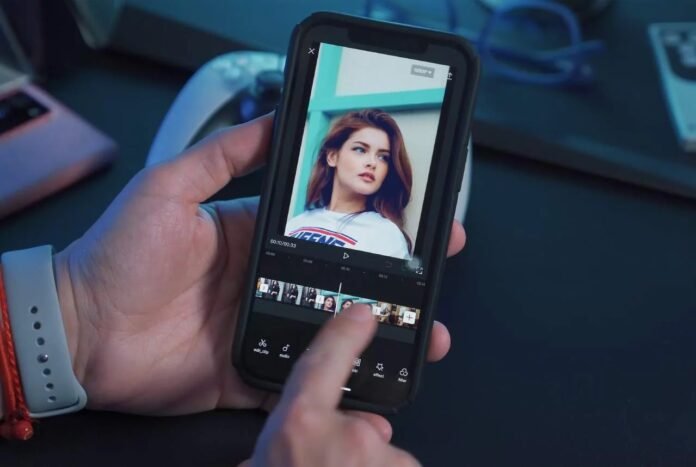 Are you looking for free video editing apps without Watermark? Several content creators and social media enthusiasts post YouTube shorts, Instagram & Facebook reels, and video blogs every day. Having a reliable video editing app on your Android device is essential for creating and editing videos.
If you are struggling to find a video editing app without a watermark and you tried several apps to edit the videos but you facing the issue of the watermark. Don't worry, we have come up with a list of the best free video editing apps without watermarks.
Best Android Video Editing Apps Without Watermark
Many free video editing apps come with a watermark on the final output, which can be quite irritating. We have a list of the best 5 free video editing apps for Android that don't add watermarks to your videos.
1. YouTube Create:
This is the official app from YouTube which provides the beta version for Android users. This is a free app for Android users to make videos without watermarks. By using this App you can create, and edit videos with its amazing features such as filters and effects auto-captions, voiceovers, royalty-free music, and more.
Features:
It provides easy Video Editing Tools such as Clip, trim, crop, and 40+ transitions to blend your clips.
It gives royalty-free music tracks and sound effects.
It provides the Filters & Effects feature to Enhance the color by adjusting saturation, brightness, etc.
Next-level video Editing Features help to easily remove the distracting background noise with the audio clean-up tool in one tap.
Made to Share feature to resize your videos to different aspect ratios, such as portrait, landscape, square, etc.
Download: YouTube Create (Free)
2. VN Video Editor:
This is the popular free video editing app used by many creators and users. It is an easy-to-use and free video editing app with no watermark. This app provides a simple video editing interface so that users can easily create high-quality and professional videos with its features.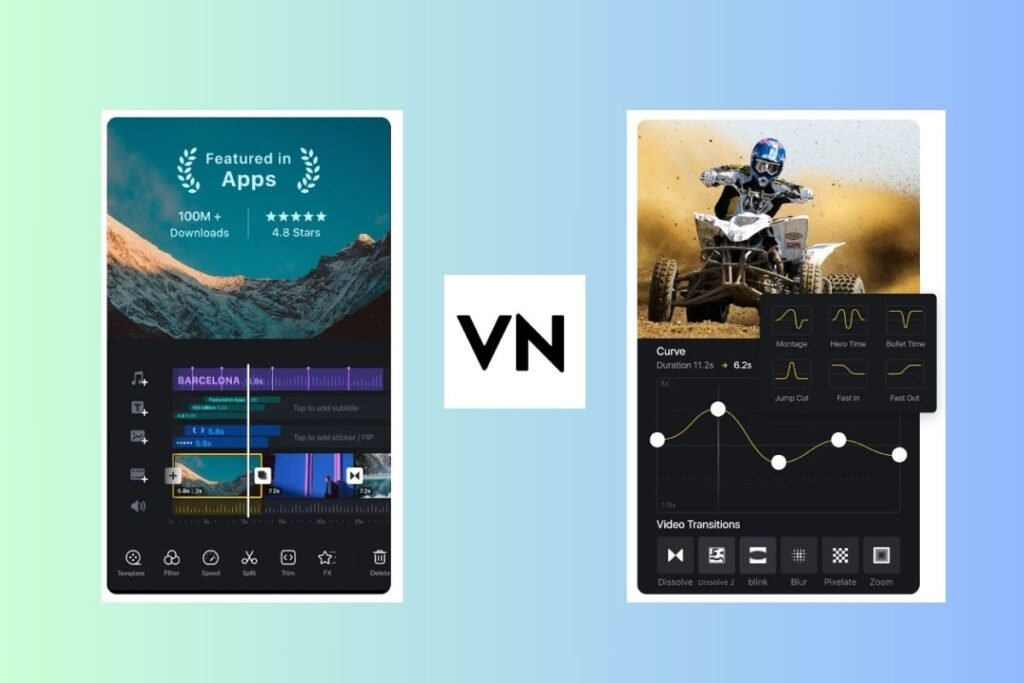 Features:
It provides an Intuitive Multi-Track Video Editor
It gives Trending Effects & Color Grading Filters including Transitions and effects and rich filters to make your videos more cinematic.
Advanced Video Editor such as Reverse Zoom, Freeze Frame Creative templates, etc.
Easy-to-use Music Beats.
Create Effectively & Share Securely such as Protection Mode, Custom exports, and Seamless Collaboration.
Download: VN Video Editor (Free)
3. InShot:
InShot is the most popular free app without a watermark used by millions of users. With this app, you can edit and save long videos without time limits. You can create and edit videos with features like adding music, text, glitch effects, blurred backgrounds, and many more.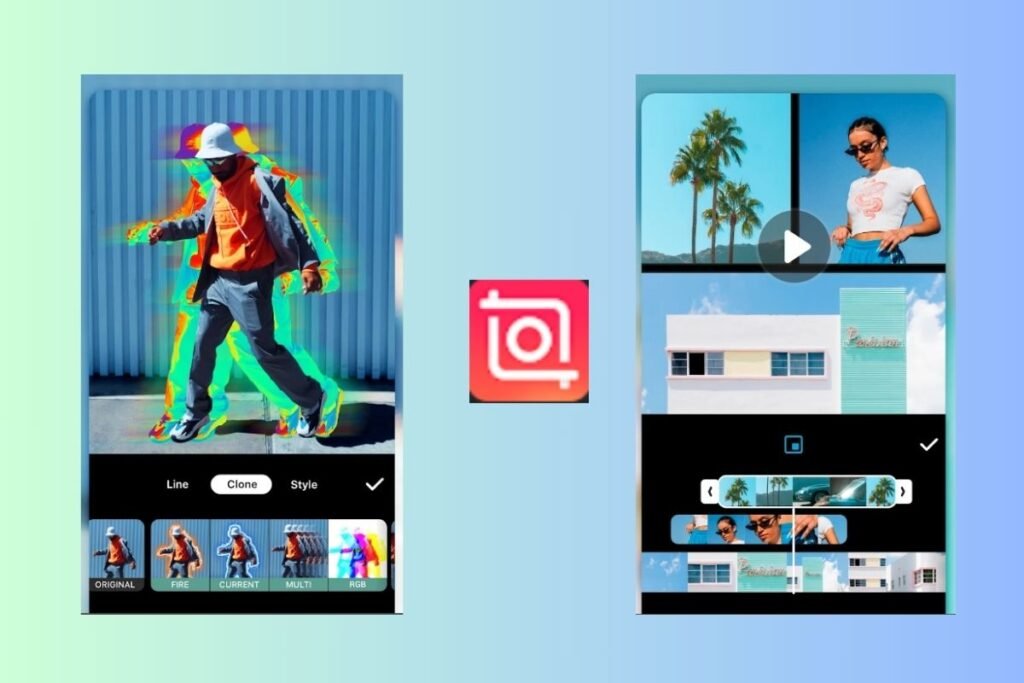 Features:
Pro Video editor and slideshow maker.
Super transitions and video effects.
Keyframe for Stickers and text.
Add music, effects, and voiceovers.
AI effects and smooth slow motions.
Adjust Speed with curve.
Download: InShot Video Editor (Free)
Inshot developed other free video editing apps without watermarks to edit or create videos. You must try the features of these apps for video editing. The names of the other popular apps developed by InShot are given below:
4. Quik:
This video editing app was developed by a popular camera company GoPro. You can use this app for free and without a watermark to edit and create videos. Using its standard video editing tools, you can change the background music, add text, trim, crop, customize the palette, and many more.
Features:
Quik Creates Video Synced to Music automatically.
All Your Favourite Shots in One Spot automatically.
Powerful Editing Tools
Beat Sync and Speed Tool.
Exclusive Filters Optimized for Environments.
Download: GoPro Quik: Video Editor (Free)
5. VLLO:
VLLO is a simple and easy video editing free app without a watermark. This app is best for daily blogs and creating videos easily with its amazing features such as text tools, filters, sound effects, voice-over, and more. VLLO has a feature called "Motion Sticker" from where you can add amazing templates, transition effects, animation, and many more.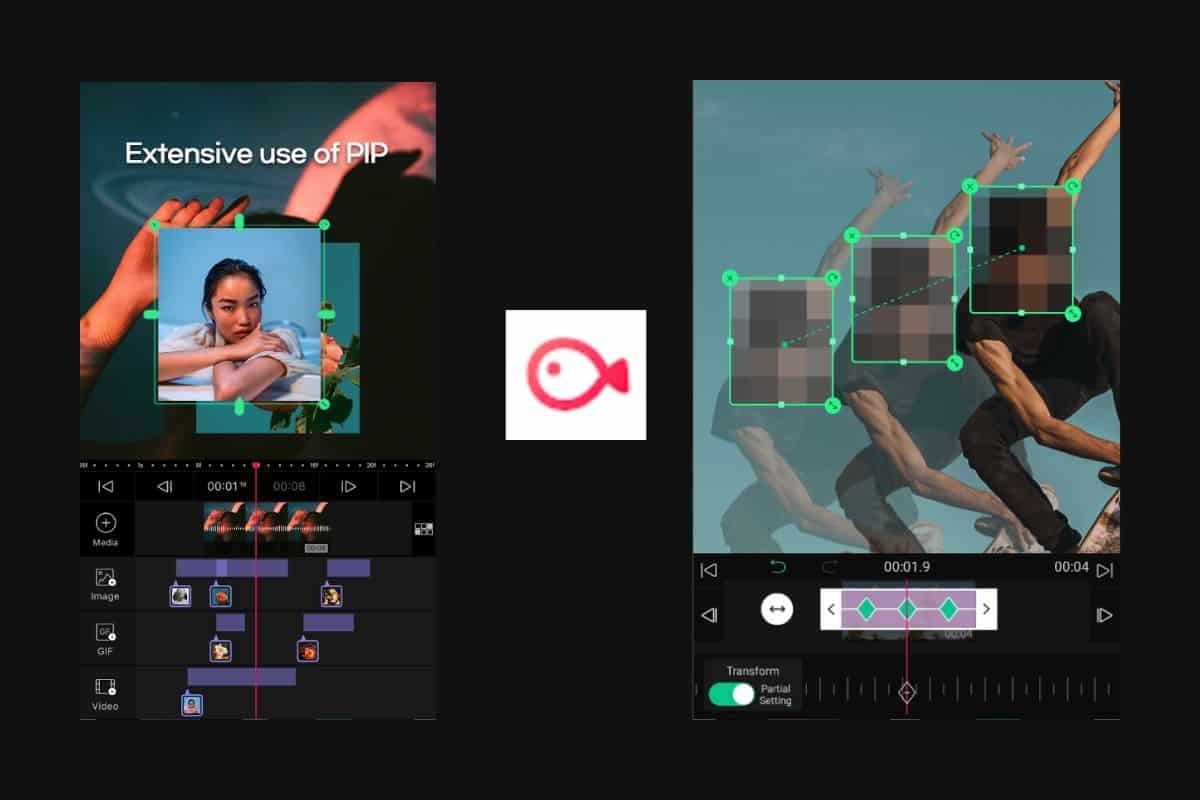 Features:
The app offers you predefined dimensions for various social media platforms.
Royalty-free music and sound effects.
Stickers, labels, and text to add flair to your videos.
Over 2,200 categorized trendy stickers and moving texts are updated every season.
Download: VLLO Video Editor (Free)
Conclusion:
The above-given apps are those video editing apps without watermarks which the users love the most for Android devices. If you are a blogger, content creator, or influencer and don't have much time to edit videos on a laptop & computer then these apps are the best to create and edit high-quality professional videos with several filters and transitions.
With these apps, you can create and share videos without the distraction of watermarks, allowing your creativity and skills to shine.