Facebook is the most popular and common application which is used by almost everyone worldwide and is called the social media giant.
And losing access to your Facebook account can be a stressful experience. It can be due to a forgotten password, a hacked account, or any other reason. What happens when we put the wrong password multiple times? We get locked out of our account.
In this article, you will get to know how to recover your Facebook account through friends.

Steps to Recover Your Facebook Account Through Friends:
Facebook offers various account recovery options, and reaching out to your trusted friends is one of them. Facebook has created the "Trusted Contacts" feature which is an easy way to regain access to our accounts when we've forgotten the password and locked out accounts.
Here is the step-by-step procedure on how to recover your Facebook account through friends.
Step 1: Go to the Facebook login page and click on Forgot Account option.
Step 2: Identify your account by entering your full name, username, email address, and contact number. Then click on the Search option.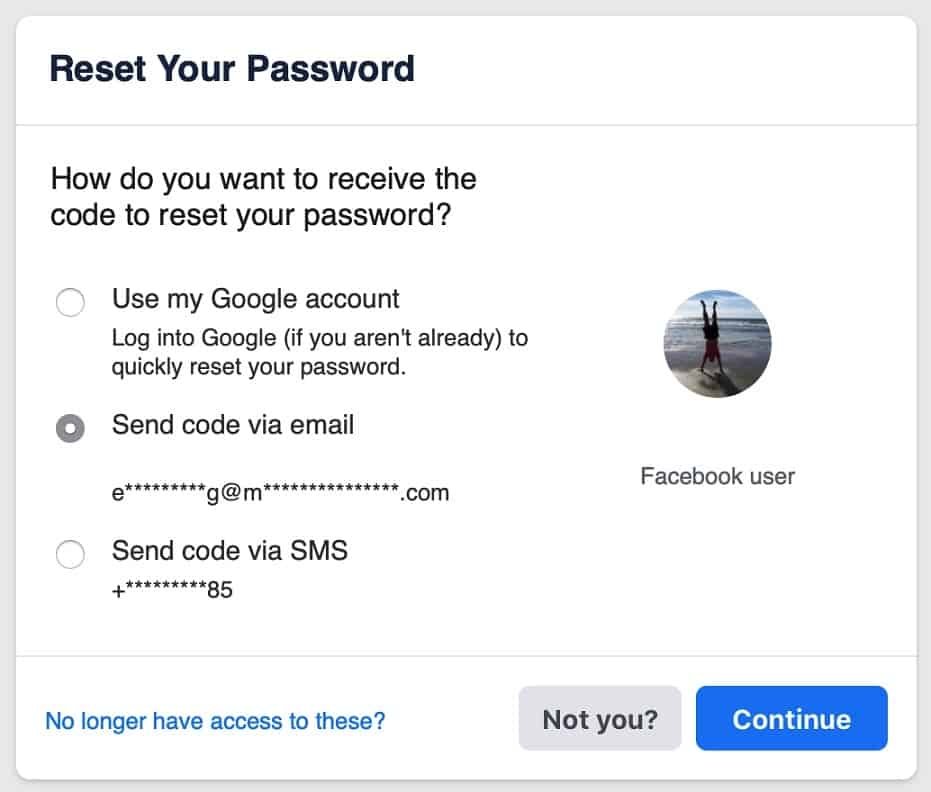 Note: If you don't have access to any of the above, then click on "No longer have access to these" option
Step 3: Once You have identified your account, Facebook gives you several recovery options. Click on the "Reveal My Trusted Contacts" option. Facebook allows you to choose between 3-5 trusted friends to regain access to your account.
Step 4: Now type the full name of one of them and select. Contact Your Trusted Friends through a separate communication option, such as email or phone and explain the situation & ask for their assistance.
Step 5: Obtain the security codes provided by Facebook. Each one of your selected contacts will give you a recovery code.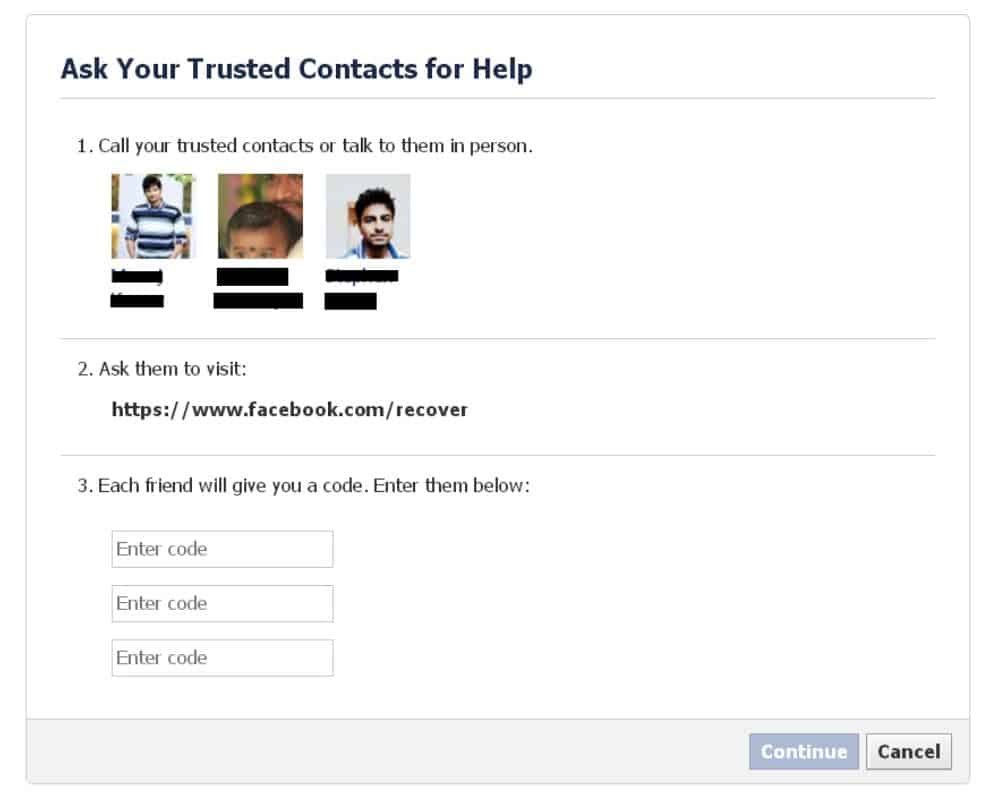 Step 6: After getting the security codes from your trusted friends, use them to access your account. Go to the Facebook recovery page and enter the codes.
Note: Facebook needs a minimum of three valid codes from trusted friends to proceed with the account recovery.
Step 7: After entering the valid security codes, you will be prompted to reset your password. Now create a strong and unique password that you haven't used before.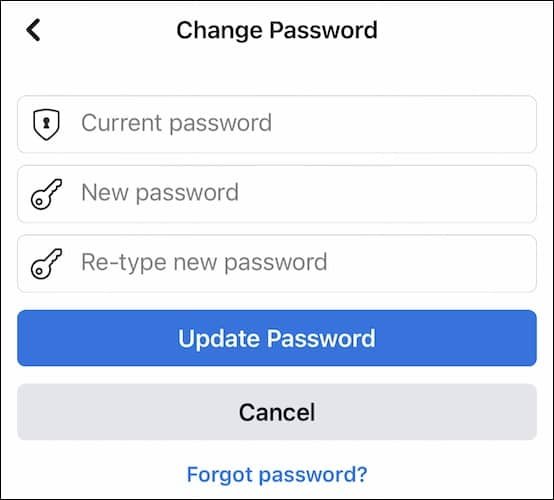 Facebook Security Suggestion:
To secure your account from unauthorized access enable two-factor authentication.
Conclusion:
This is all about how to recover a Facebook account through friends. It is an effective method, but it's necessary to maintain the safety and security of your account to prevent future problems. By following and implementing the steps discussed in this article, you can successfully regain control of your Facebook account.
FAQs
Q1: How do I set up trusted friends on Facebook?
Log in to your Facebook account. Then go to the settings. Now click on Security and Login settings. Scroll down and click on 'Choose Friends' and enter the names of people you wanted as your trusted contacts.
Q2: How do I make my Facebook account safe?
There are many ways to protect your Facebook account. With a strong password and two-factor authentication you can secure your Facebook account. Don't accept friend requests from unknown people.