You must be curious to know about GB WhatsApp and its features. Here in this article, we have come up with the advantages and disadvantages of GB WhatsApp and you will understand what GB WhatsApp actually does.
WhatsApp is owned by Facebook, and it is a very popular application. Due to its popularity, most app developers try to modify or clone it to add additional features to WhatsApp.
Some of the popular WhatsApp modded applications like GB WhatsApp, Pink WhatsApp, WhatsApp Plus, Yo WhatsApp, and FM WhatsApp come with great features that will definitely attract you.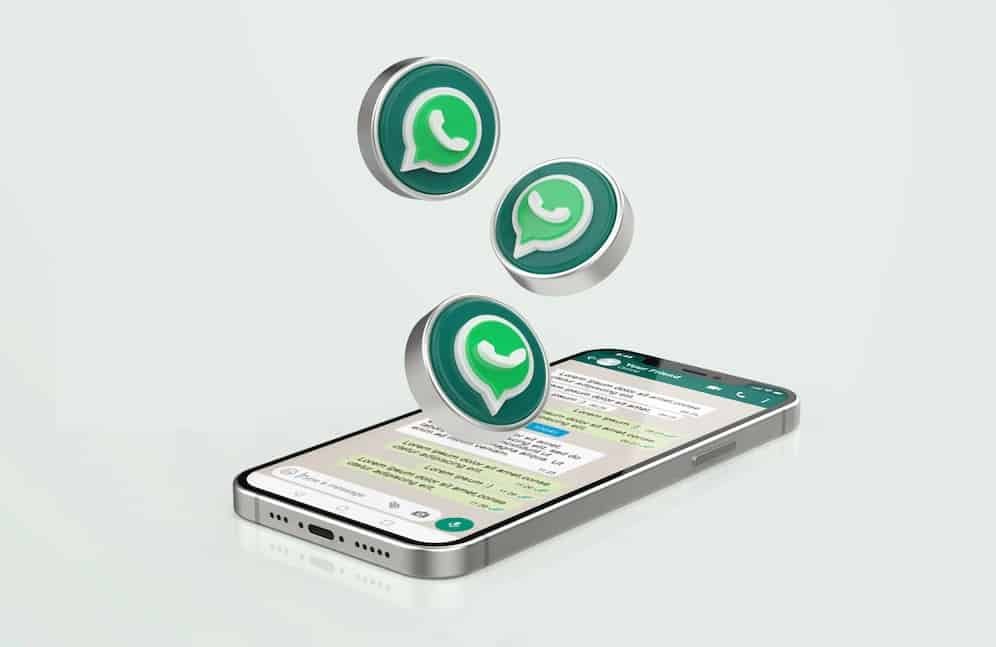 But before using any clone or modified WhatsApp App, you need to know about the safety and security of that particular app. You are on the right page to know everything about GB WhatsApp.
What is GB WhatsApp?
Nowadays, WhatsApp is normally used to share videos, photos, audio, files, contacts and more. But some people use GBWhatsApp for some extra features.
GB WhatsApp is an alternative and modified version of the original/official WhatsApp. Developers Customize and clone the official WhatsApp to add and get many exciting features such as: Hiding Double Ticks/blue ticks, Change Themes, Set/hide Online Status, Using WhatsApp Accounts, Airplane mode, Setting group names of more than 25 characters and many more.
You can use GB WhatsApp free of cost and it has extra privacy available. You cannot download GB WhatsApp from Google Play Store as it is a third-party app. You can download it through the web.
Advantages of GB WhatsApp:
There are some advantages of GB WhatsApp given below.
People can use dual WhatsApp on the same device.
It has many privacy options.
It has more chat alternatives.
You can set auto-reply the same as the WhatsApp Business account.
You can lock the conversations individually through GB WhatsApp.
Can send messages automatically and read deleted messages
Free to change the theme and can download the story/status easily.
This app has Anti Ban feature.
Can change the font style.
Disadvantages of GB WhatsApp:
After seeing the many exciting features, maybe you have also used GB WhatsApp. But do you know about the disadvantages of GB WhatsApp? Below is the list of disadvantages:
This App is not registered in Play Store.
It is an illegal and unofficial application.
This application uses an unknown server that is not secure and can misuse personal information.
Accounts can be banned by the original WhatsApp application.
It comes with a fake chat option that can mislead anyone.
To download this app, you need to go to the website.
Is GB WhatsApp safe to use?
Any unofficial modded version of any official application is not at all safe because of the source code which has been applied by the developer in that respective application.
GB WhatsApp is developed or cloned by a common developer and this app is hosted on its own server. So, if you use GB WhatsApp or any other modded apps, you are putting yourself at privacy risk as these apps work on anonymous servers, which means anyone can exploit them and interfere with your data which is not secure.
Below are the main reasons why this app is not safe to use.
1. Not Verified by Google Play Store:
This app is not verified by Google Play Store as it is not following the Play Store's terms and conditions.
2. No Official Website to download the GB WhatsApp:
GB WhatsApp does not have the official website. If you want to download this app, you have to go to the web to download it as it is an unofficial app.
3. Messages are Not Safe:
Messages are not safe in GB WhatsApp as it is hosted on a less secure server which means if you share your personal messages with your friends and family, then there are many chances that a third person can read them.
Also, your phone information is not secure which means if you use your phone for financial transactions then there is a chance to track your password or pin as this app is hosted on its own server which is less secure and stores your all information.
4. Hidden Viruses and malware:
GB WhatsApp is hosted on a less secure server, so there are higher chances to inject viruses and malware through this app into your phone.
GBWhatsApp vs WhatsApp – What's The Difference?
GBWhatsApp and WhatsApp are both are the same messaging applications used on mobile/desktop devices, but there are some key differences between them which are explained Below:
| Features | GBWhatsApp | WhatsApp |
| --- | --- | --- |
| Status Download | Yes | No |
| Airplane Mode | Yes | No |
| Hide Online Status | Yes | No |
| Theme Supported | Yes | No |
| DND Mode | Yes | No |
| Freeze Last Seen | Yes | No |
| Auto Reply | Yes | No |
| Broadcast | Up to 600 Contacts | 250 Contacts |
| APK file transfer | Yes | No |
| Hide last Seen for Specific contact | Yes | No |
| Media Sharing | 200 MB | 15 MB |
| Disable Forwarded Tag | Yes | No |
| Restore Deleted Messages | Yes | No |
FAQs
Q.1: How to know someone using GB WhatsApp?
There is no way to know which WhatsApp app your friend or someone is using, unless you ask. There are a few WhatsApp mods over the internet which offer different additional features.
Q.2: is GB WhatsApp safe for video calls?
GB WhatsApp is not safe for text and video calls as it does not have an official website and is not verified by Google Play Store.