Whenever you purchase a smartphone, you might be confused about the processors when it comes to the gaming smartphone.
Every smartphone in the market of entry-level, budget, and mid-range top smartphones use Qualcomm snapdragon and MediaTek. These two processors are very popular brands and companies.
Apart from these two, Google, Samsung and Apple have their Processors named Google Tensor, Samsung Exynos and Apple Bionic.
In this article, you will know which processor is best for gaming smartphones.
This will help you to identify the top smartphone processors for gaming.
How to Choose Smartphone Processor:
Processor names MediaTek Helio G25, G35, G70, G90, G85, G80, G95, G90T and Snapdragon 450, 665, 765G, 730G, and 720 all are processor series. These mobile processors are made according to the user's demand.
The higher number of the processor series is more power-efficient and powerful.
Each processor is unique, and there is a thin line between its capabilities.
Some processors can give you a better gaming experience and performance.
Some processor gives you a better camera experience.
And some processor provides an overall fantastic experience.
Read More: Top 5 Best gaming smartphones
Best Processor for gaming Smartphones:
1. Entry-Level Smartphones:
Smartphones come in between the range of INR 7000-8000. These smartphones are better for those users who want to switch from a feature keypad phone to a normal smartphone.
If you buy any entry-level smartphone, you should select MediaTek Helio G25, G35, or Qualcomm Snapdragon 450 processor.
Don't buy the lower number series processors. They are outdated and may have hang issues.
2. Budget Level Smartphones:
These smartphones come between INR 10,000-14,000 and are better for those who want to purchase a budget smartphone.
Many popular processors are available in the market for budget-level smartphones, such as MediaTek G80, G85 series and above or Qualcomm Snapdragon 660, 665 series and above.

These are best for those who are medium users. You can use these smartphones for multitasking, video calling, high internet surfing and playing games like Call of Duty, PUBG, BGMI, Candy Crush etc.
3. Mid-Range Smartphones:
Smartphones come in the range of INR 15,000-20,000. In this range of smartphones, you can get different series of processors such as MediaTek Helio G90, G95, G90T and above Series or Qualcomm Snapdragon 720G, 730, 730G and above series.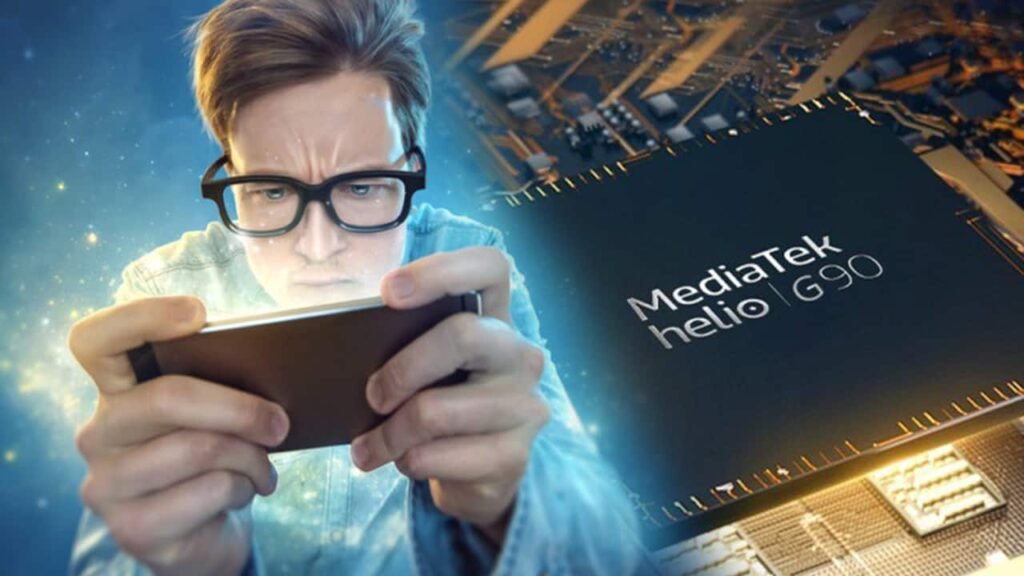 These processors are best for those users who want to play heavy games and high-setting gaming on smartphones.
If you are a game lover and want to enjoy heavy high-setting games, then these smartphones of INR 15k-20k are the best smartphones with the best processors for gaming.
Processors For Gaming Mobile Under INR 20,000
MediaTek Helio G90
MediaTek Helio G95
MediaTek Helio G90T
Qualcomm Snapdragon 720G
Qualcomm Snapdragon 730
Qualcomm Snapdragon 730G
Conclusion:
These are the best processors for gaming smartphones. Many other processors available in the market are of a higher range, and these all come in a reasonable range.
If you want to buy a gaming smartphone, choose higher number series of processors.