Women are the best and most special part of everyone's life whether a mother, sister, wife and female friend etc. When it comes to gifting something to women it should be very special trendy and useful.
Are you confused about tech gifts? You can make your women feel special by giving them special tech gadgets and gifts. There is no need for any special day to make them feel special as they care for us every time.
In this article, we are going to tell you about the best tech gadgets and gifts to make women feel happy and stylish.
List of Best Tech Gifts for Women in 2022:
It is very confusing when it comes to choosing gifts for women on special occasions like birthdays, anniversaries, women's days, mother's days, etc. So here we have the perfect list of tech gadgets and gifts below.
1) Smartwatch:
A watch is something that can be the best gift. The Fossil smartwatch is a perfect choice of gadget to gift women that make them look classy and stylish. It is very attractive in design and made with cutting-edge technology.
Smartwatch is something which can also be helpful for tracking heart rate, sleep, oxygen level, distance and many more.
2. Wireless Earbuds
The true wireless earbuds are the best gift for modern and working women. This device helps with trips for outdoor adventures and privacy at home etc. Its features include long-lasting battery life, noise cancellation, and hands-free calling.
These wireless AirPods are designed for comfort and a secure fit. You can also work from home and attend your zoom video, google meet, Microsoft teams, and online video calls with ease. OnePlus Wireless earbuds are very stylish & comfortable and give trendy look. Women love this product very much with its features and design.
3. Powerbank
The Mi power bank is the best gift for all the working women who had to get up early in the morning and complete all the household chores and rush to the work and office.
This power bank is best for everyone whether she is a working woman, a college student, a social butterfly, or at home troubled by the power cut. The power bank is easy to carry and available at a reasonable price. This extremely small gadget holds the power to completely charge your phone twice.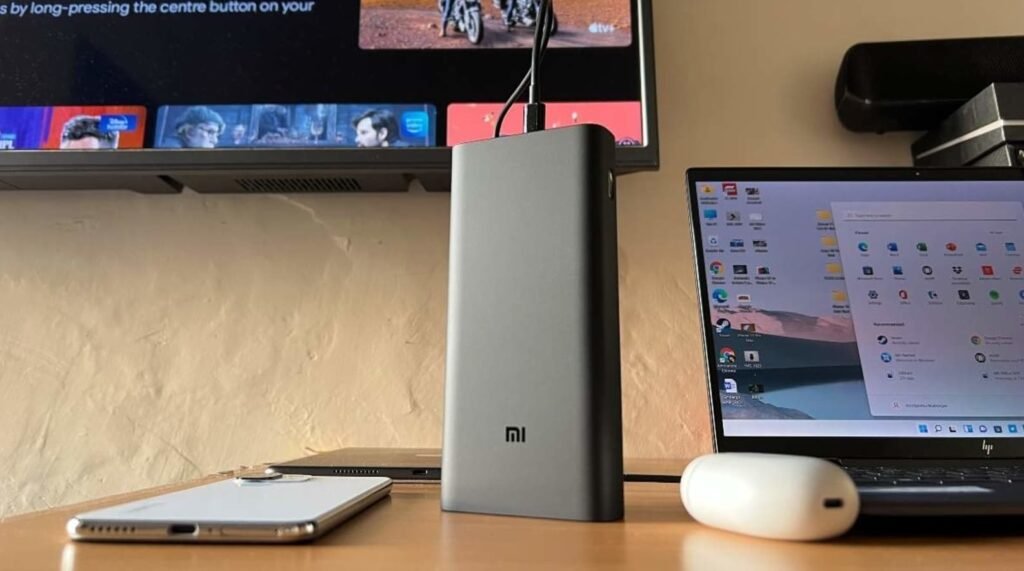 Smartphones make life simple and easier but due to household work, the woman carries an uncharged phone with her to the office. Don't worry the Mi 10000 MAH power bank is one of the best gift options to surprise her.
4. Digital Photo Frame
In the present time of advanced technology, you can give a very unique tech gift Digital Photo Frame to women. This is the best gift for a woman if she is tech-obsessed. In digital photo frames, pictures directly display from the camera's memory card and also provide internal storage.
With these digital photo frames, it is possible to have your favourite and loved ones' pictures on a display screen in your workplace and room at all times.
5. Air humidifier
A humidifier is the best Tech gadget Gift for those women who are very concerned about their skin's health and follow a particular skin care regimen. Humidifier provides nourishment to the skin with adequate moisture. You can use the humidifier in rooms, offices etc. It refreshes the quality of air and neutralizes the dryness & harmful particles from the air.
The humidifiers can help to treat some familiar problems caused by dry indoor air such as dry sinuses and cracked lips etc and also improve respiratory conditions.
6. Alexa
Amazon's Alexa is one of the most popular and best gift options. Alexa is a voice assistant which makes products easier and smarter. It enables hands-free control, voice control and many other features. It is designed to fit anywhere such as a bedroom, kitchen and workplace etc.
You can command Alexa to play music, deliver news, and sports scores, weather forecasting, provide information and even control your smart home gadgets. You can gift this product to women and surprise them.
Conclusion
These are the best tech gifts for women. You can choose any gift given above to make a splendid and memorable day for your loving woman by planning surprises even at the last minute.