Google Play is a great place for new app developers to get their products there. But not all of them have good intentions, they collect data from your phone, share your information with a third party and even steal your money from your bank account.
Some Google Play Store apps are very dangerous and people should avoid third-party apps due to viruses and security issues.
Android phone users trust that the apps on the Google Play platform are legitimate and there is no reason to be cautious.
Google removes many dangerous and spyware apps from the play store from time to time. But it is more important to ensure that the apps you are installing are not harmful to you and your device.
Here is the list of the most popular but dangerous and suspicious Android apps you may come across in the Google Play Store.
If you want to extend the life of your phone and want to protect your data then remove these apps immediately.
1. Weather Apps:
Earlier these apps were used to be popular until it was discovered that some of them contains dangerous viruses. There was one case where a weather app had a built-in virus/trojan that collects information from the user's phone and sent it to the third party or hackers/attackers. They fetch the credit card information and steal money from bank accounts.
Over 5M people installed the weather app which besides showing the weather forecast also intercepts their texts that allowed the hackers and attackers to avoid two-step authentication and easily get access to banking data.
Now, most of the android/smartphones come with preloaded and much more trustworthy weather apps nobody needs to install anymore.
2. Apps that Claim to increase Phone's RAM
Users download different apps to increase their phone RAM such as the Memory Safe app, Warehouse Storage app etc.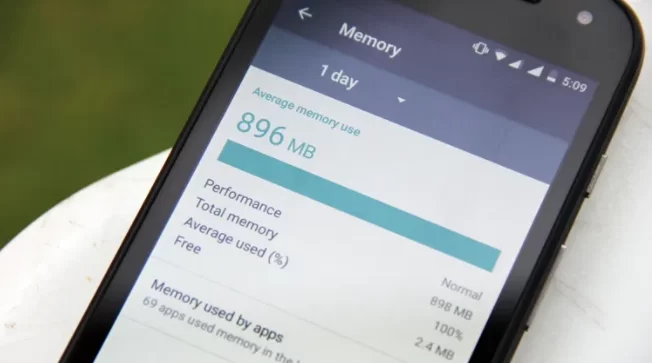 There is no app and no way of increasing phone RAM. Any of the Apps that claim to increase the phone RAM is surely malware because no amount of rooting and swap file management will increase the RAM of your phone. If you want to increase the RAM of your phone then you need to buy a new phone.
3. Optimizers
Optimizers like Clean Master and CLEANit has millions of downloads on Google Play Store and they claim to be junk file cleaner.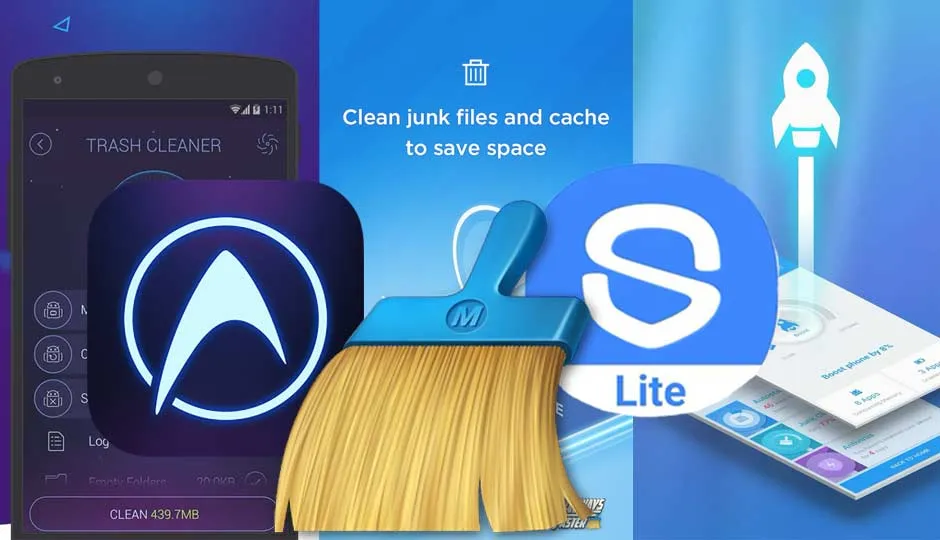 They are supposed to take care of your phone by deleting unnecessary programs and files and cleaning the cache.
These apps do not need more permissions and also advertising about their services on modern Android phones. But most of the phones today come with a built-in optimizer functionality which makes these apps useless. These apps also drain the battery life. So the optimizers don't make your phone faster they just slow it down and bring you ads as a bonus.
4. Virus Cleaner – Antivirus Free & Phone Cleaner
When hackers started stealing data and information from user phones, mobile antiviruses started popping up everywhere. over 100M users downloaded the virus cleaner apps from Google Play Store.
These apps claim to be an efficient security master, phone junk cleaner, WIFI security, super speed booster, battery saver, CPU cooler and notification cleaner etc.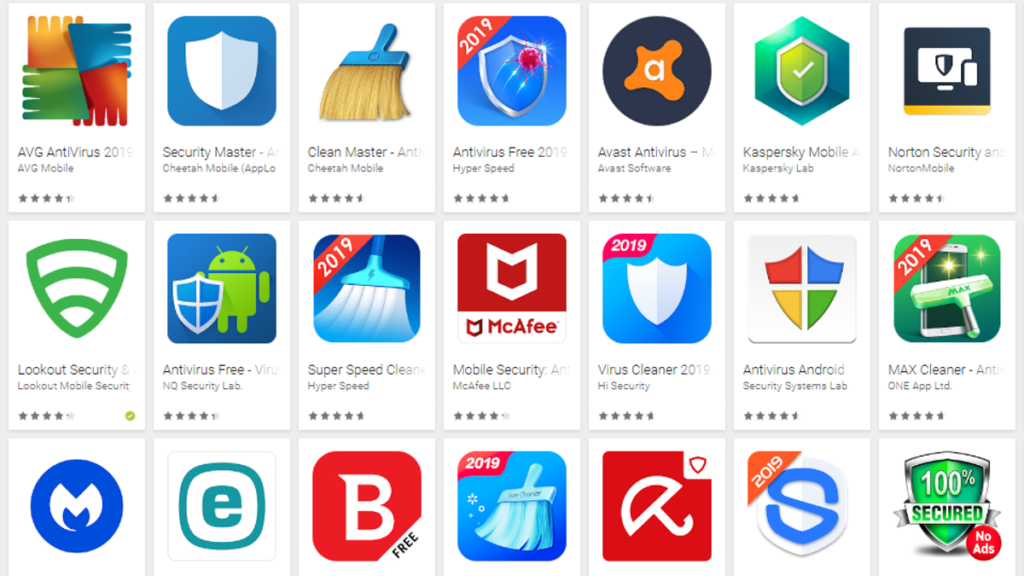 but none of which can actually be achieved. Hackers also create their own antivirus apps which can steal users' personal data and even completely block the phone.
These antivirus apps come with a lot of advertisements and many of them are for service and brand questionable repute which redirect the user to malicious Internet resources.
5. Web Browsers
Browsers such as UC Browser(free), Dolphin Browser etc are the most downloaded web browsers on Android phones. These apps are exactly like what they sound like, the browser that comes factory installed in your device.
Cybersecurity analysts say that these browsers do not protect data transmission and hackers and intelligence agencies can easily intercept your important information as the browsers use weak cryptography. This makes these apps dangerous and unsecured.
6. Music Players
Smartphones come with built-in high-quality music players. Installing the new music player apps from a third party can create unnecessary gaps in phone security. bit player and Music Player both have been found to use the AlienBot trojan.
Fildo music app is illegal music downloading app that turns into a legitimate music player.
7. Voice Recorders
Over 10M users downloaded the voice recorder apps from Google Play Store.
But like built-in music players, most smartphones already have built-in high-quality voice recorders. There is no need of installing an unknown voice recorder app.
Some of the voice recorder apps have been found to make use of the AlienBot trojan to steal users' personal information and sent it to third parties
8. Lie Detector Apps
Surely you don't have to fall for these apps because they are created just for fun. In the future maybe some smartphones come up with built-in sensors that can read heart rate when you answer random questions but today phone doesn't have the capabilities to detect lies. And no app can detect a lie.
Any app of this surely drains your phone's battery and these apps don't need any access to your contact and personal information if you installed a lie detector app and asked for this access delete the app immediately and try to ignore these apps same as extra RAM apps.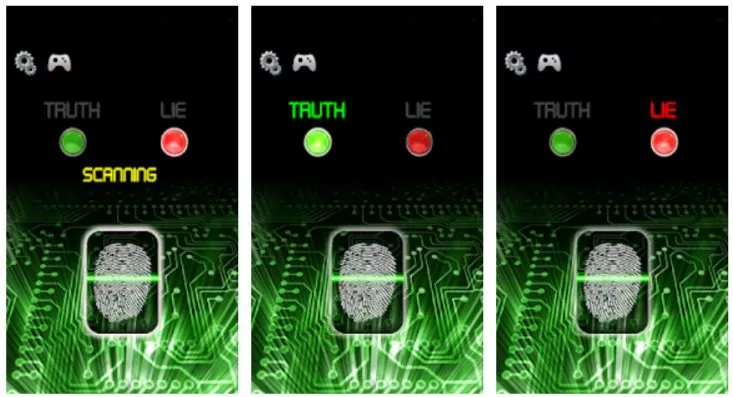 9. SuperVPN & Free VPN Apps
Over 100M users downloaded many VPN apps from Google Play Store. Super VPN is one of the most used VPN apps on Android.
Cybersecurity analysts claimed that the app includes critical susceptibilities that allow third parties and hackers to carry out Man-in-the-middle (MitM) attacks and steal personal data such as photos, Credit card information, passwords, and personal chats. Hackers also hijack users' connections to malicious websites and affect their privacy and security
10. Battery Savers and Fast Charge Apps
Several apps claim to extend phones' battery life and make smartphones charge faster.
There are apps like DU Battery Saver and Fast Charge but no application can change the speed of your gadget charging. These apps do nothing to help your phone's battery work mare effectively. They provide you with an endless stream of ads that appear even on your lock screen.