Metaverse can be portrayed as a 3D virtual reality that allows users to own, create, and monetize digital assets. There is a finite number of parcels/plots of land with fixed dimensions in each Metaverse.
For example, Metaverse Decentraland includes 90,601 (16m x 16m) plots of land. Users can build their land by filling it with digital assets to create value, and digital assets are buildings, vehicles, games, and 3D objects.
Digital land is a profitable investment in the Metaverse ecosystem. One can acquire land and rent it to others. Hence they can earn passive income from their investments.
How to buy metaverse land?
If you want to buy land in a virtual world, the first and utmost thing to obtain is cryptocurrencies. There are generally three platforms for investment Decentraland, sandbox, and OVR.
Buying lands in Decentraland and sandbox are increased in price, almost impossible to buy, and not so profitable. However, OVR is a new and big project that will give passive income and profit to the landowners.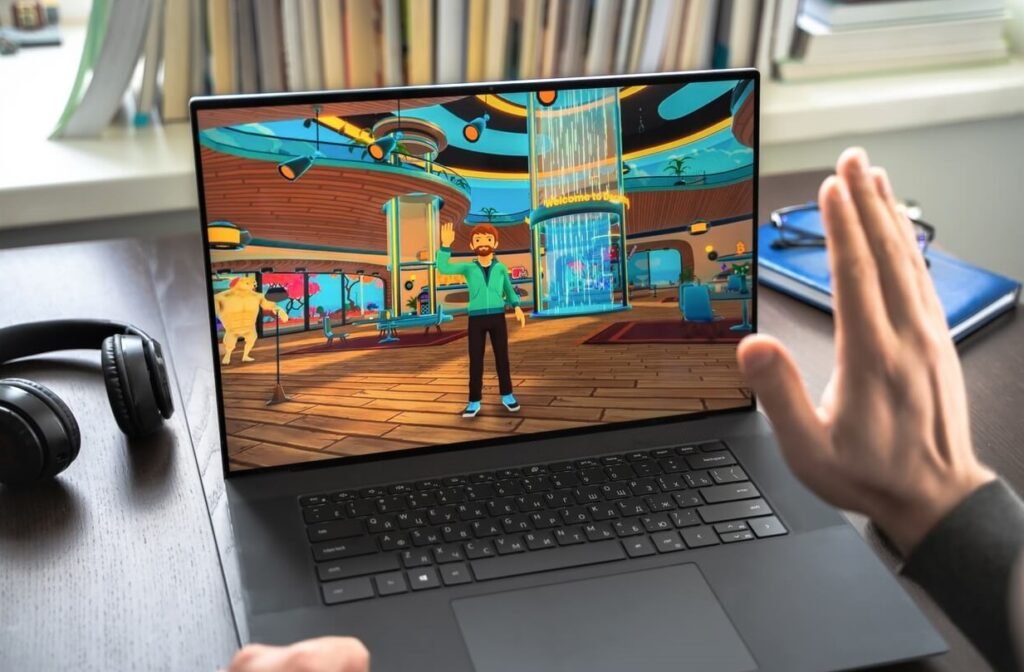 The prime questions that are asked, are how and why to buy land in Metaverse. Hence, this article is intended to introduce you and provide you with information about how and why to invest in Metaverse land. The transactions of Metaverse land are recorded similarly to NFTs like crypto assets.
Therefore the next thing is needed is a wallet. The virtual wallet records crypto and allows you to make digital transactions. Metamask and Binance are the most popular wallets, Thousands of users were trusting with their digital assets. Let's see the step-by-step process of buying land in Metaverse.
1. Select a Metaverse platform
The most crucial decision in buying land is choosing the right platform one need to be prudent while selecting it for the success of an investment. Here is the overview of the platforms in Metaverse.
Sandbox: In brief, Sandbox is an Ethereum-based and open-world video game on PC, Mac, and mobile devices that lets players explore freely, buy virtual land and customise them in playable games and give unique experiences. Celebrities and brands have clustered in the space, including Snoop Dogg, Adidas, Paris Hilton, The Walking Dead, Gucci, and more.
Decentraland: Decentraland is built on the Ethereum Blockchain, which is a technology that enables tokens and smart contracts. These tokes are profound and branded as NFTs (non-fungible tokens).
OVER: Back then, it was known as OVR, but in April 2022 it changed its logo and name to OVER. It is the decentralised infrastructure for the AR Metaverse, which merges the physical and virtual world through Augmented Reality and creates a dimension where everything is possible.
Axie Infinity; is a role-playing game and trading platform which allows users to create and develop their Axis, Which are digital creatures based on the blockchain having their own different and unique features. Users can trade these Axie along with the accessories.
Hence these are the four most popular platforms where people like to invest.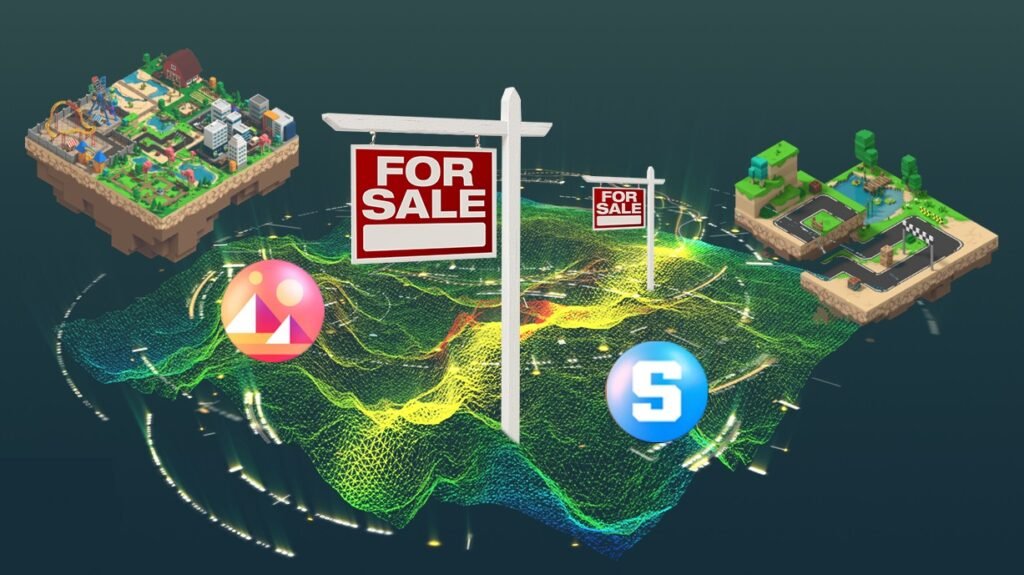 2. Create a cryptocurrency or NFT wallet
After choosing the right platform, one should create a cryptocurrency wallet where one can access their cryptocurrencies. There are many wallets available Bitski, Venly, and MetaMask. While researching about buying land in Metaverse make sure to check the compatibility with the Metaverse platform one would like to use before making the decision.
3. Link Wallet to the Metaverse
Metaverse platform has its own Sign-up process. Firstly one should need to register their account on the platform and then link it with the Wallet. Please note once your account is registered and connected to your wallet you can't change it, so choose wisely.
4. Buy Crypto and move it to Your Cryptocurrency Wallet:
Now here the question arises of how and from where to buy crypto. You can do it through a marketplace like Binance. Make sure one thing while buying it one should have MAMA or SAND or ETH in their wallet to make the desired investment.
5. Selecting the first piece of digital real estate:
Now you are set to purchase the land in the metaverse land. The last hurdle to surpass is to determine what piece of land is going to be valuable. Once the plot is spotted one will either Bid on it or can buy it for the price mentioned.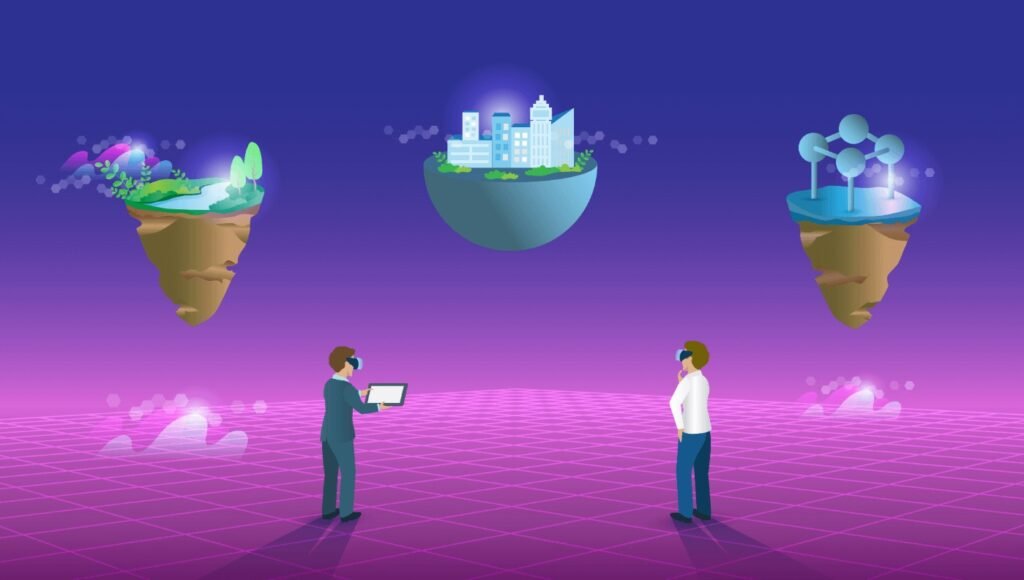 If one wants to BId, it will ask for the bid amount. Enter the amount, confirm the transaction and wait for the owner to accept. If the offer is accepted, then it's good to go, If not then the Bid amount will return to the wallet.
Therefore all the steps are understood already, Now one can buy the land following the steps. But it's not enough as it's vivid that investment is a big thing and so as risky too. Before purchasing and investing in it, one should know both sides of it as pros and cons, which will help in anticipation, measuring the risk, and also helps in making a prudent decision.
Advantages of having the Metaverse land
It is the question that comes to every person's mind what advantages are there? Users can earn regular earnings from virtual land. The lot is called LAND #115762, e.g. suppose a lot was sold for the equivalent of $100.53 at MANA on December 15, 2017. The same lot on December 16, 2021, earned $13,705.49.
Imagine if one bought the land years ago, rented it out, and got the profit plus return. That's a significant advantage one can have. Another pro is that input costs are less relative to real life as no property inspections are required, There are no restrictions on who can buy or for what, and no worries about the physical inventory and supply chain. Everything is made of pixels and electrons, It is easy to manipulate as per suits one's needs.
Disadvantages of buying land in Metaverse
After understanding how to buy land in Metaverse and its advantages, it is Curial to see its disadvantages and keep the risks in mind. With another kind of investment, there are numerous risks involved so are in Metaverse too. The first one is
No banks or government agencies are involved in buying land in Metaverse. Buying virtual land in Metaverse is more arduous to purchase, than buying land in the real world. If something goes wrong with your property transaction, no bank or government agencies will help the owner.
Even if you surpass these hurdles, there are other risks associated with digital assets and technical considerations. One should have to be prudent and confident in their abilities which will lead one to a positive result, but if not then issues might happen.
Things to consider when buying Metaverse Land
Marketplace: As a fresher in this market, it is tougher to anticipate which Metaverse platform is to be considered safe. If one chooses a popular platform it will make a profit, but if one belittles to monitor the development of the platform, it will make one lose money. If Decentraland or The Sandbox isn't giving the expected return. But still one can earn a consistent return similar to what one would get in the real estate market.
Three reasons why one should buy property in the Metaverse
Investing is a delicate balance of risk and potential reward. Sometimes it feels more like gambling when investing in a venture. But one can consider Metaverse for investing. Yes, the risk is there, but the return and profit are worth more than the risk. Virtual real estate is the newest buzzworthy investment platform. It's neither much risky nor without merit.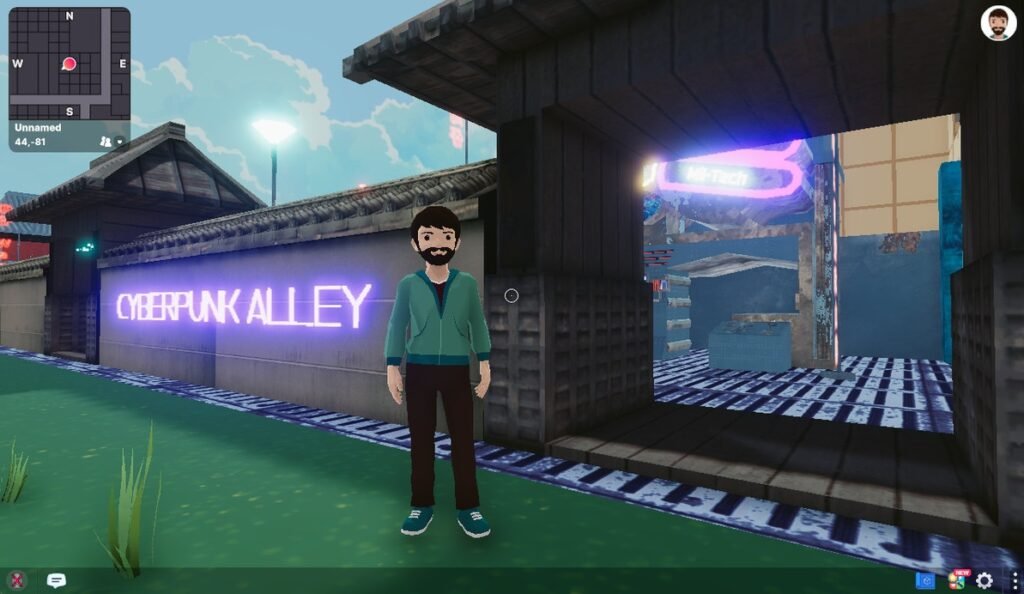 Commercial well-known brand names are also jumping two feet into the Metaverse.
Nike is the latest in the long list of popular brands to access the Metaverse.
Nike intends to ensure that every avatar in the Metaverse wears Nike shoes, and they aim to do so in a massive way.
Wrap up
Any New technology can take time to catch on. But Metaverse Virtual Reality had tons of exposure. If one wants to place a bet and owns land in Metaverse now, go ahead and start investing in land.
Here are some suggestions as well. If people are not sure enough and don't have good knowledge of this market. Then don't take the risk before understanding the Metaverse aspect well. The result, profit, and return are dependent on experience, grasp, knowledge, and one's ability. Instead of taking big steps take baby steps, have some good knowledge about it and start gradually. Eventually, one will become a master of this and can earn passively.