Discord is a popular platform where users connect online around the world. Users can communicate through messages, video calls or voice channels same as other social media platforms. It provides space where people can connect and share interests and join or create multiple servers.
Here in this article, you will get to know the ways how to get people to join your discord server.
Effective ways to get people to join your Discord server:
When you create a discord server, it becomes difficult to get people to join your server. Among the millions of other servers, it becomes more challenging to make it successful. Here are several ways to get new members to join your server.
1. Utilize Your Server to Discord Directories:
You can grow your Discord server by adding it to a Discord server directory. There are various websites which allow you to list your Discord server for free such as:
Once your server is added to the Discord directory list, people will be able to search your server by using the information you have provided. So, make sure to write an interesting server description and add related tags so that people can easily find your server.
2. Advertisement for targeted Audience:
By using paid advertisements, you can promote your server to specific audiences. You can use the platforms such as Google ads, LinkedIn Ads, Twitter Ads, Facebook Meta Ads, Reddit etc. You can share a link along with a brief description on the server and invite people to join.
3. Engaging with existing members:
Regular posts and new content keep your existing members engaged and active. This will help to make them connected to your community and more likely to invite their friends to join.
4. By collaborating with other Discord servers:
You can connect with other Discord server owners and join their servers to build relationships with them. Organize joint events, cross-promote your server, and exchange server invites by collaborating with similar communities. This will help to get more users on your server.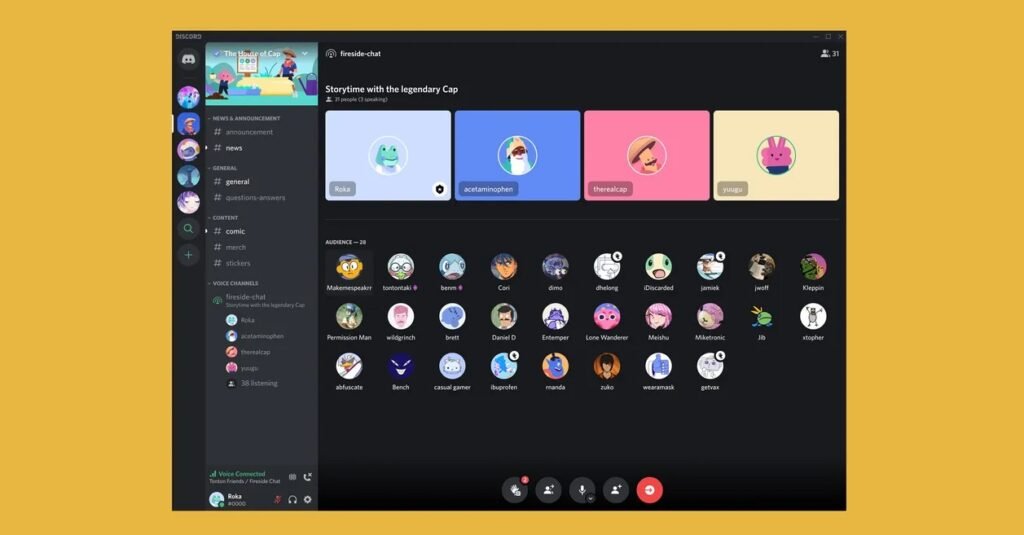 5. Offer Giveaways to join:
You can offer incentives and giveaways for members who join your Discord server. The offer could be anything such as special privileges and early access to new content and activity.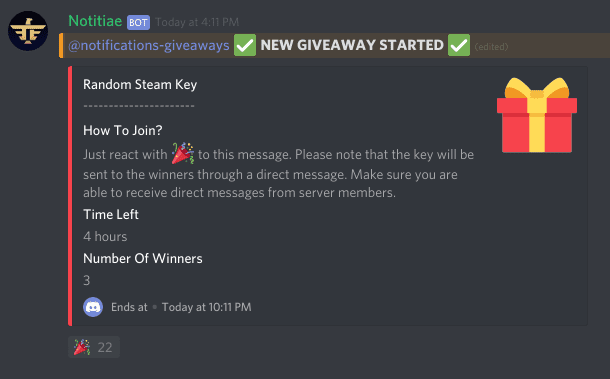 6. Host events on your server:
You can host and plan various events on your Discord server such as movie nights, gaming tournaments etc. This will help to build a community and attract new members to join your server.
7. Optimize server settings/ Attractive Server Description:
To attract new members, you can optimize your server setting by enabling discovery and creating an attractive server icon & banner. You can set up a welcoming message for new members.
Most Discord users check out the server description before joining to know about the server. so make sure your description should be compiled and attractive.
Conclusion:
This is all about the Discord server, it is a powerful and multiskilled platform that has become popular for creating and joining online communities. You can get more people by adding your server to Discord directory lists and by sharing your server on other social media platforms, by advertising on various online platforms.
Building a community takes time and effort, so be patient and keep trying different strategies until you find what works for your server.
FAQs
Q.1: How do I promote my Discord server?
There are several ways to promote your Discord server. You can use social media platforms, host events, advertise on various platforms, collaborate with other server owners etc. Your server must have a clear and compiled description to attract the right audience which helps to keep your community active.
Q.2: Can you buy Discord server members?
You can purchase fake members for your Discord server to increase your presence on other social media platforms. But buying members is against Discord's terms of service. It can lead to a ban on your account and server permanently.