Whenever you purchased gold you might be worried about gold's purity. Is the purchased Gold real or fake? So here in this article, I am going to tell you how we can check if the Gold is Real or Fake at home.
India has only certified the government mark BIS(Bureau Of Indian Standards) hallmark to check the purity of gold.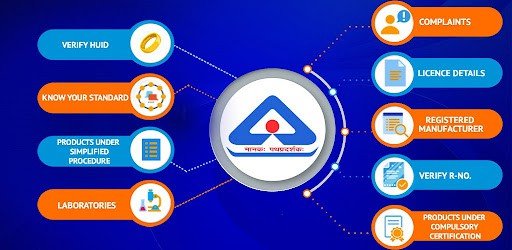 BIS launched BIS Care App in 2021. It contains:
BIS Mark or BIS Logo which of triangular shape
Purity of gold which indicates the gold karat value e..g. 22k916 is for 22 Karat gold.
Six Digit Alphanumeric code which will ve unique for each jewelry article.
BIS has its Application which is BIS CARE where you can enter HUID and you will get all the details and history of your jewellery article. To download the app click here
If it is wrong, mismatched, or with no history and details shown that means your jewellery is not real.
BIS hallmark only is given to certified jewellers. If your purchased jewellery article is fake then no need to worry.
To put fake hallmarks on jewellery is an offense. You need to open BIS Care App and register your complaint.
Always check the hallmark before or while purchasing any jewellery article.
Note: BIS Care App launched in 2021 so the six-digit alphanumeric code will be shown in the jewellery article from 2021 onwards